Minor Tire & Wheel is proud to offer BFGOODRICH® brand tires.

BFGoodrich has been known for innovations throughout history, like adding Carbon Black into rubber compounds to improve abrasion resistance and tread life. BFGoodrich tires are known for high performance, with enhanced grip and control. BFGoodrich is also credited with the development of the world's first light truck performance radial tire, invention of the first tubeless tire, and the first light truck radial mud tire.
Advantage T/A is a BFGoodrich passenger and sports car tire that is designed for all-season driving. This tire was developed for excellent traction in wet and dry conditions, using an Interlocking sipe design that maximizes grip in all weather conditions and offers responsive handling.
An excellent tire for all-season use, the G-Force Super Sport A/S has tremendous grip in wet, dry, and snowy conditions by enhancing water evacuation. Anti-hydroplaning Aqua Chute Channels are incorporated to improve wet traction with tread blocks designed to grip snow.
G-Force T/A KDW is an excellent sport truck and sports car tire for a great summer experience. The G-Force T/A KDW has over eighty sizes to choose from, making this tire suited for any rim.
Product Spotlight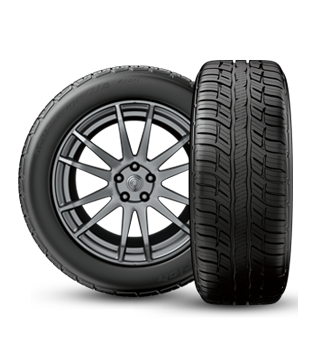 BFGoodrich® Advantage T/A® Sport
Advanced all-season tread compounds
Continuous center rib
Maintains optimal footprint shape during cornering & high speed situations
Better wet braking & snow traction
Backed by 70,000 mile warranty
Better dry handling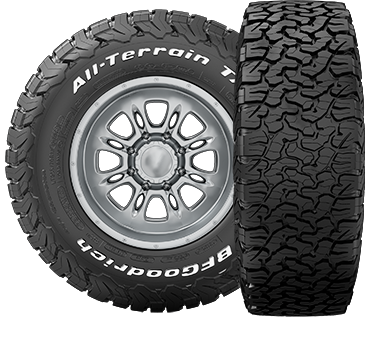 BFGoodrich® Advantage T/A® Sport BFGoodrich® All-Terrain® T/A® KO2
20% tougher side walls
Longer treadlife on and off-road
Aggressive all-terrain traction
Call or visit Minor Tire & Wheel to learn more about BFGoodrich tires.